Make sure you don't miss our next AML Voices webinar, 20 Years After September 11, 2001: What have we learned and how have we changed? on September 9, 2021 at 1 pm.
The commemoration of the horrific attacks on US soil twenty years ago necessitates ensuring that we never forget what occurred and understand how the compliance and legal landscapes were forever changed. Our program includes individuals who assisted the AML community in their collective response to terrorist financing and related movements of illicit funds.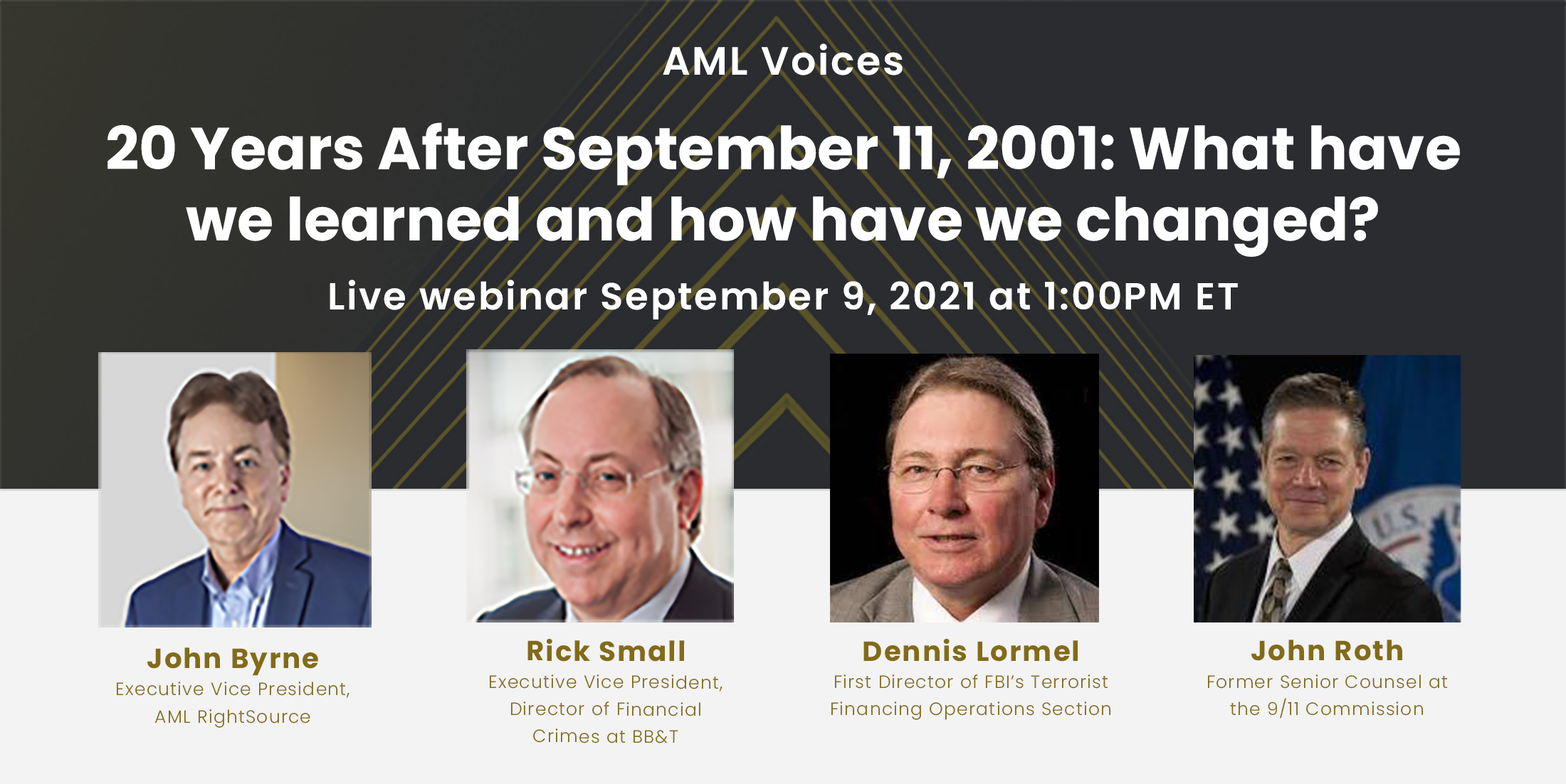 We will cover:
The government response both globally and domestically
The 9/11 Commission Report
The key elements of the USA PATRIOT Act
The enhancements of private-public partnerships
Lessons learned
Join our expert panel in this free 90 minute webinar on September 9 at 1 pm ET.
Secure your spot by filling out the form on the right.