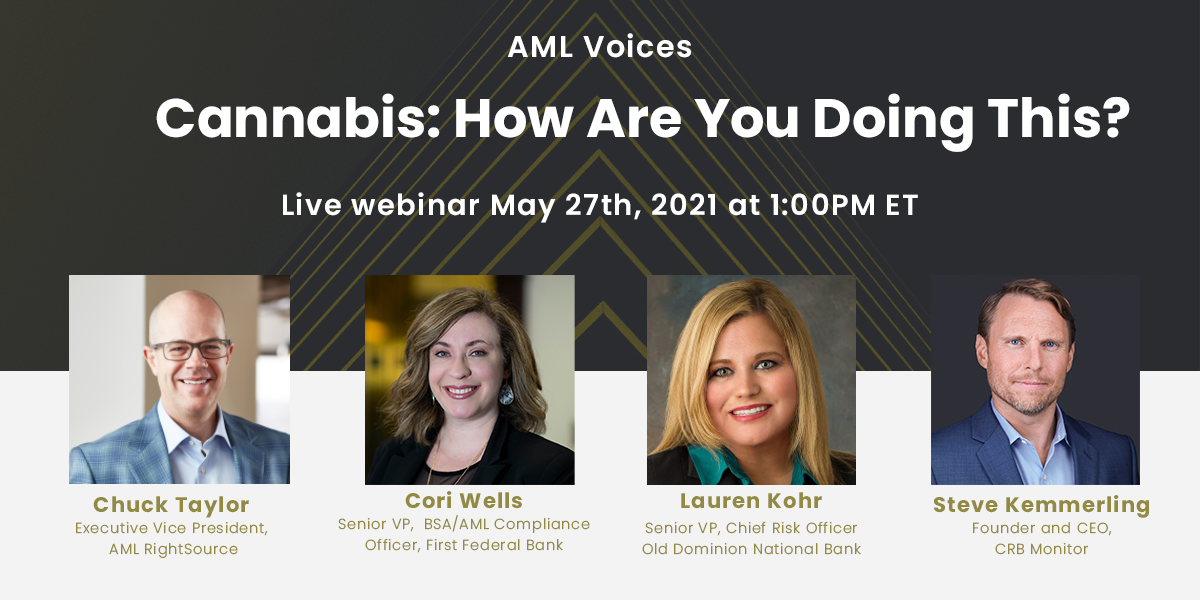 Mark your calendar for our next installment of AML Voices, Cannabis: How Are You Doing This? on May 27th!
Our panel of experts will examine the challenges for financial institutions providing services to cannabis and hemp-related businesses. They will examine the complex layers of local, state, and federal laws and regulations which apply to these businesses and to their interaction with FIs.
In this AML Voices webinar, you'll learn about:
The current perspective of federal regulators on providing financial services cannabis-related businesses
How FIs are working effectively with cannabis-related businesses
How FIs are assessing the risks of providing such services
Practical tips for your FI if it is making the decision to offer such services
Join John Byrne, Executive VP at AML RightSource, and our expert panel in this free one hour webinar on May 27th at 1 pm ET.
Secure your spot by filling out the form on the right.