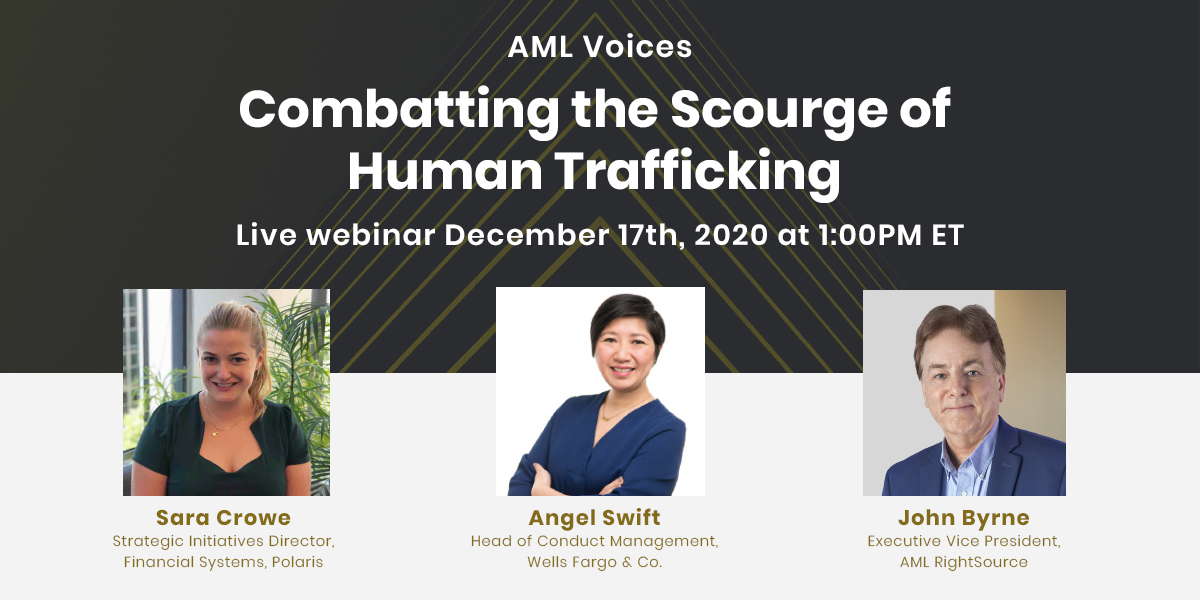 Throughout this past decade, the AML community has increased their efforts to combat and detect the global scourge of human trafficking. Working closely with international and domestic NGO's and law enforcement entities, financial institutions have
undertaken and supported major anti-trafficking initiatives such as STAT as well as the development of new typologies to assist in reporting on this horrific practice.
In this webinar, you'll learn:
updates on human trafficking cases
new initiatives to combat the global threat
practical advice on training, awareness, and resources
Join John Byrne, Executive Vice President of AML RightSource, Angel Swift, Head of Conduct Management of Wells Fargo & Co., and Sara Crowe, Strategic Initiatives Director, Financial Systems of Polaris, in our free one hour webinar on December 17th at 1 pm ET.
Secure your spot by filling out the form on this page!