Models – Identifying and Validating Them



Live webinar on June 22, 2023, at 1:00 pm ET & 6:00 pm BST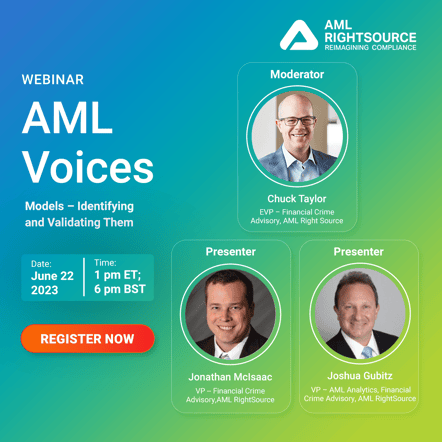 Make sure you don't miss our next AML Voices webinar,
Models – Identifying and Validating Them
on June 22, 2023, at 1:00 pm ET & 6:00 pm BST
Financial service providers use many models. Regulators expect that providers can identify and periodically validate their models. In this session, you will learn the following:
How to identify all the models you are using

How to evaluate the risks the models present to your organization

The elements of validating models effectively

When you can validate models in-house and when to use a third party.
Save Your Webinar Seat Now!