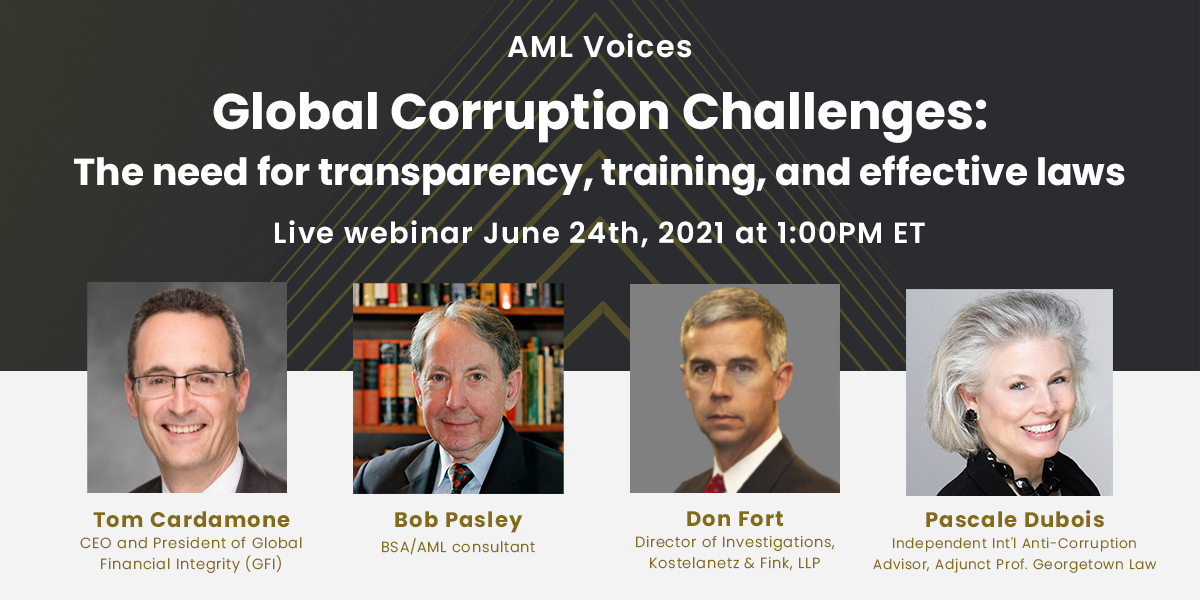 Mark your calendar for our next installment of AML Voices, Global Corruption Challenges: The need for transparency, training, and effective laws on June 24, 2021 at 1 pm.
Our panel of experienced experts will discuss the challenges of global corruption from various perspectives including, regulatory, enforcement, advocacy, and global impact.
In this AML Voices webinar, you'll learn about:
How international emergencies overwhelm compliance programs; how to close the gap on enforcement efforts against corrupt officials
Importance of existing and pending laws in impacting the efforts to reign in global corruption and fraud
The current administration's focus on the adverse impact of global corruption; proposals in Congress on global corruption
Know Your Employee, FCPA, and Britain's Anti-Corruption Act; Case Study from the Siemen's Case
Join our expert panel in this free one hour webinar on June 24th at 1 pm ET.
Secure your spot by filling out the form on the right.